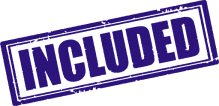 Throughout our website we indicate what's included into our prices. As a customer you need to know that before your buy. But also we want to tell you what's not included, so there are no surprises for you.
We try to be as complete and clear as possible, should you have any aditional question please ask it us.
Architectural drawings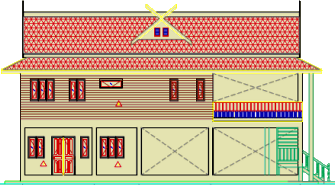 A full set of some 25 pages Architectural drawings is included for free.

This set of drawings -signed by a Licensed Thai Engineer- is required to apply for a Building Permit at the Sub-District Office (Oh Poh Toh).

We put the name of the buyer on those drawings, so that person is the owner of the house. It can be a foreigner who owns that house on a plot of land -that is not from the same person- and can if he/she wishes later be moved to anywhere (except the non-movable foundation), without the permission of the land owner.
Every pages of that drawing will be stamped and signed and that set of the drawing is the building-permit and proof of ownership.
This is only a formality here and usually in a few days that Permit will be issued.
Foundation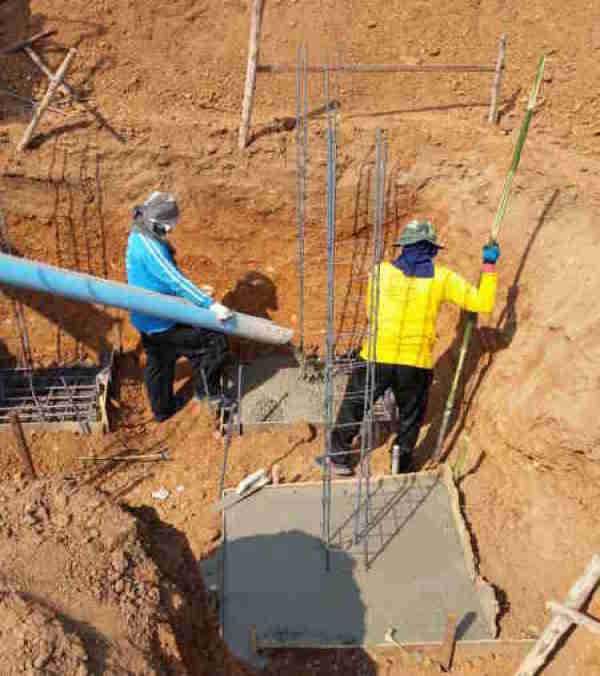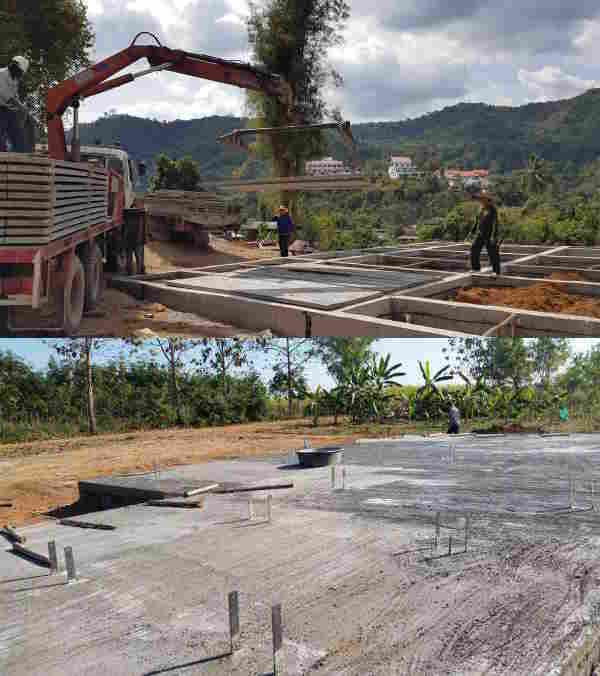 A rock-solid foundation is included.

A very important part of the construction is in our opinion the foundation. Our foundation are the same as for quality-build concrete houses, although the weight of a wooden house is less.
For a heavy concrete house a strong foundation is needed to prevent cracks in the walls.
For our houses this is partly also a reason (bathrooms and eventually aerated concrete spaces under the house) but also to ensure that doors and windows will not get skewed and can be opened and closed without any problem now and in future.
The concrete floor in the open area under the house will have a smooth concrete surface. Should you prefer tiles on it or any other finishing than we can do it, but placing those tiles and the tiles are NOT included.
Sceptic- and wastewater tanks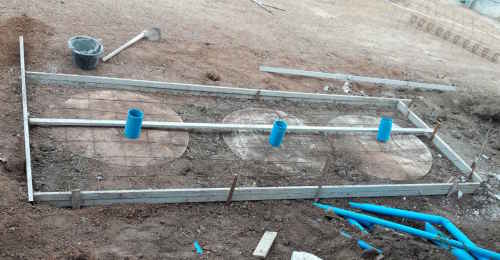 These tanks are included.
Size and number of tanks depends on the size of the house and the number of bathrooms.
Plumbing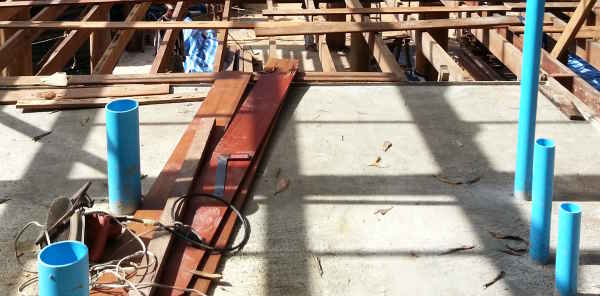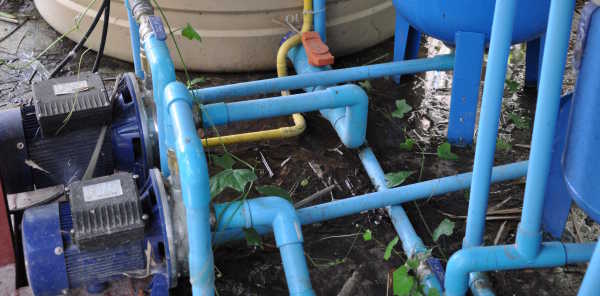 All plumbing-work is included.
Including connecting all the fittings in bathrooms and kitchens.
If you need a above ground water tank, we install and connect it for free too, provided that we can place it on the concrete floor under the house.
A seperate concrete floor for that tank is NOT included.
Price of a watertank plus pump and eventually a filter however is also NOT included.
The supplier of the filtersystem usually installs the filter for you.
Should we have to install the filter than we charge for it.
Electrical installation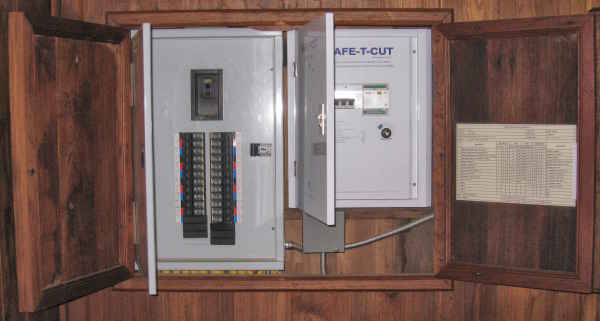 Of course, included.
All our houses are included with a western style electrical installation with more than enough outlets so you hardly need extension cables laying on the floor to connect a fan or whatsoever.
The whole system is grounded. There are no un-grounded outlets in our houses.
The loadcenter is of European design with safety cut and plenty of breakers.
Color of switches and outlets match the teak-wooden walls. Panasonic brand, wide series.Per every 2 square meters of the house as mentioned on the floor plans you get 1 electrical point, that includes switches, TV-cable and phone outlets, light points etc. this normally is enough.
Any additional electrical point will be charged at 550 baht each. A double outlet counts for just one. NOT included are light fixtures, light-bulbs and electric appliances. We install them however free of charge, including ceiling fans.
The meter for the electricity in Thailand always is placed just outside your land. As we don't know the distance from there up to the load center in your house the above- or underground cables between meter and load center are NOT included.
We can do it for you and can give a price to make that connection.
Bathrooms with sanitary and tiles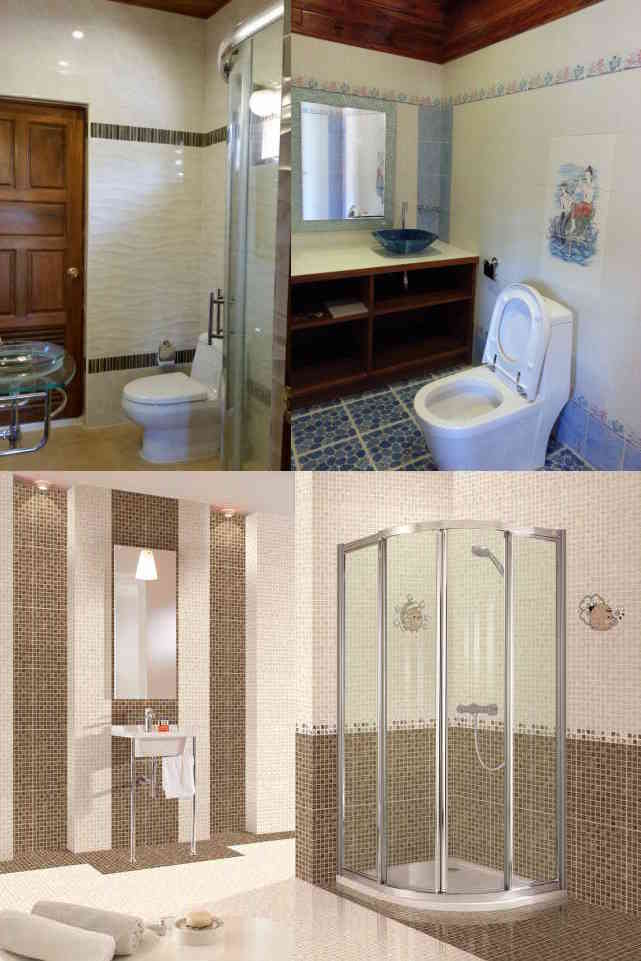 Fully equipped bathroom is included.
Innerwalls of the batrooms are from plastered and tiled light-weight aerated concrete.
Floors are of tiled waterproof reinforced concrete.

Tiles are included at a maximum price per square meter. You can choose the tiles you like.
Sanitary and fittings are included up to a maximum amount that will be specified into each contract. Above this a hot water appliance is included for the shower.
The budget is more than sufficient for you to to choose quality sanitary from brands like American Standard, Cotto and others.
Kitchen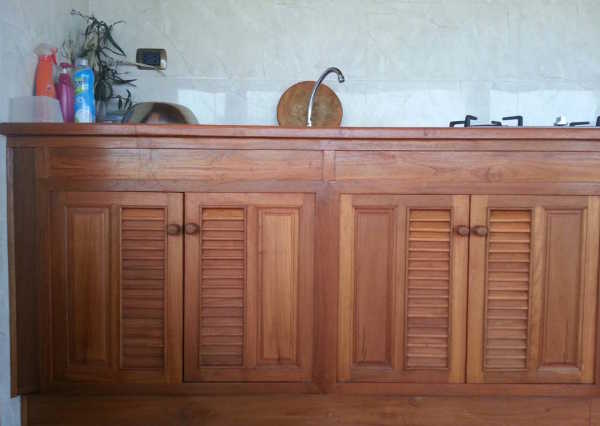 A teakwooden kitchen counter is included.
We place a teakwooden kitchencounter, style as on above picture with sink and a tiled kitchencounter.
Any aditional accessories and appliances are NOT included, like a cooker and a hood. If you buy it we will install it for you for free.
Teakwooden screened doors and windows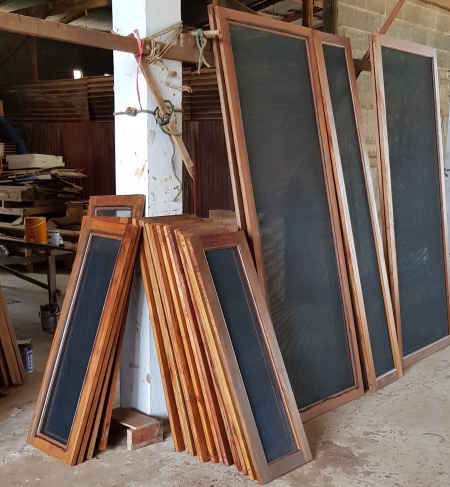 Included for all outside doors and windows.
ALL outside doors and windows from living and diningrooms, bedrooms and interior kitchen are provided with a teakwooden screened door or window like on above picture from them in our factory.

The outside windows from bathrooms also included.
Now just let the fresh breeze come in and the insects stay out of these rooms!
Painting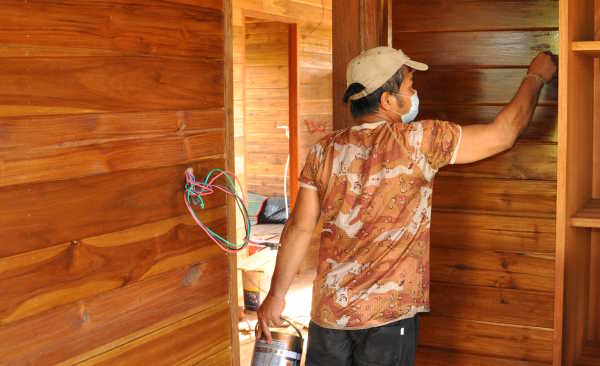 Included.
All visible wood gets 2 layers of first class from Europe imported woodstain, produced by the world's largest paint manufacturer.
All non visible wood is treated with wood preservatives.
Warranty period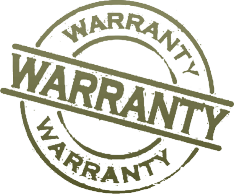 We guarantee the work for 1 year after the house is completed.
Structure will be guaranteed for 10 years